Main content starts here, tab to start navigating
Quesadilla Gorilla's Franchise Fiesta: Join our Cheesy Adventure!
Have you ever dreamt of owning a fast-casual restaurant franchise? Do you love quesadillas?
We are thrilled to announce that Quesadilla Gorilla is now offering franchising opportunities in the following states: CA, HI, IN, IL, MD, MI, MN, NY, ND, RI, SD, VA, WA, and WI.
Here are a few reasons why Quesadilla Gorilla is a successful franchise:
A Successful Franchise Model:
What do we do best? One thing. And that one thing is something that America loves: Quesadillas. Many franchises specialize and offer many different things, we wanted to keep it simple and be the best at one thing. Our tried and true family recipes that every location makes today has made a very loyal and large fan base.
From starting as a food truck to now a growing franchise, Quesadilla Gorilla's franchising program presents you with the chance to join our cheesy success story. With perfected recipes and a dedicated customer base, we are ready to share our magic with passionate entrepreneurs just like yourself! For more about our story, we invite you to read about it here.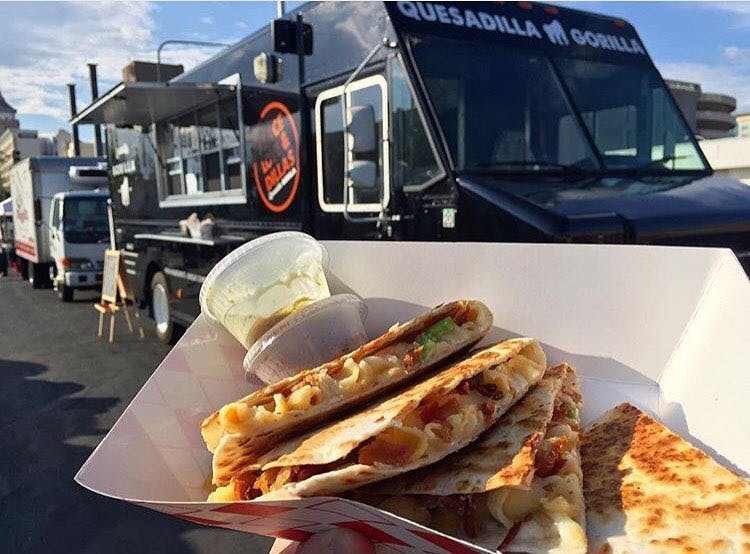 A Supportive and Personalized Approach:
One thing that sets Quesadilla Gorilla apart is our commitment to creating a warm and supportive franchise family. We understand that each franchisee brings their unique flavor to the table. That's why we take a personalized approach to guide you through every step of the franchising process. From site selection to training, marketing support, and ongoing assistance, we are there to ensure your success.
Here are some of the ways we help you:
Locating the perfect location: We assist you in finding the ideal location for your franchise.

Staff hiring support: We provide guidance and materials to help you with hiring staff and building your very own team.

Grand Openings: Our Grand Opening plan gets your community excited and ensures a successful opening day..

Constant communication: We offer a Slack channel, so constant communication is open at all times.

Ongoing support: We are always just one call away from anything you may need help with!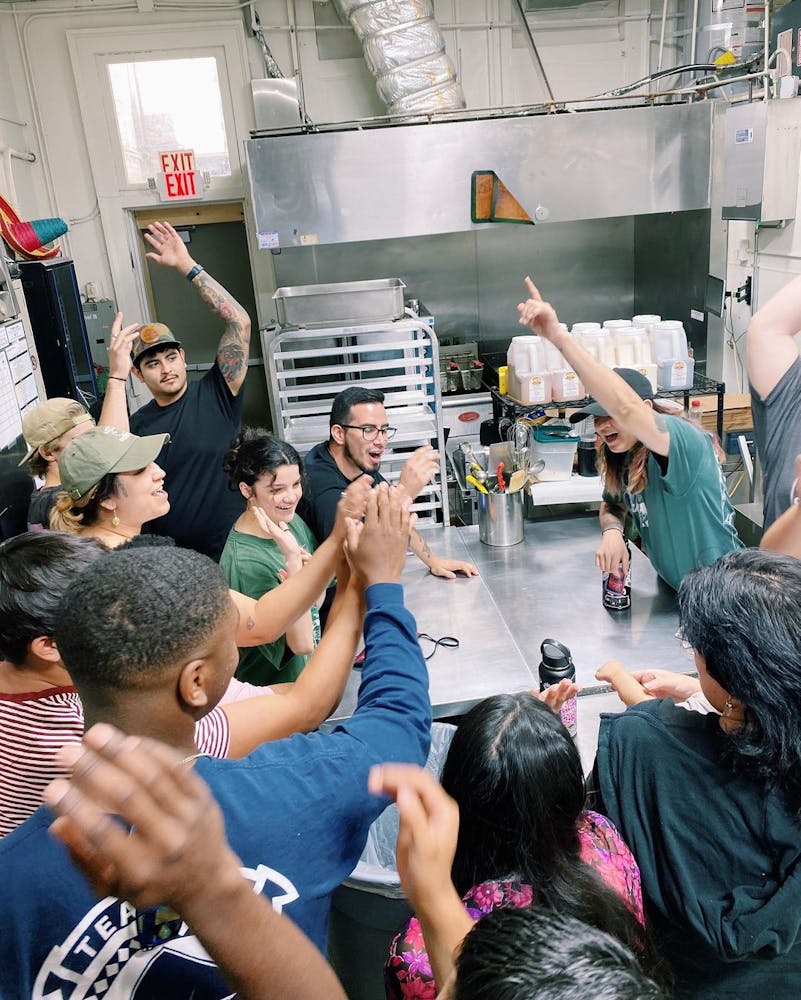 The Power of Quesadilla Gorilla's Marketing Plan:
In this digital age, having a strong marketing plan is essential for the success of any business. Quesadilla Gorilla recognizes this importance and has made significant investments in developing a strategic marketing plan for franchise locations.
We built a strong brand, so you don't have to. This includes our vibrant and captivating website that boasts over 30,000 people as well as our social channels that have over 30,000 followers. Through these channels not only do we create a recognizable brand but have generated a community of dilla fans!
Feel free to explore some of our engaging social channels, such as Instagram and TikTok , to get a taste of the exciting content we share.
In addition to our robust social media presence, we also develop ongoing digital ads, implement effective public relations strategies, leverage influencer marketing, and create compelling content plans. These efforts are aimed at ensuring the success of our franchise locations by driving consistent traffic and generating brand awareness.
One of the significant advantages of partnering with us is that you won't have to start from scratch when it comes to building a strong social media presence. We have already laid the groundwork, allowing you to hit the ground running and benefit from our established digital presence.
Join the Fiesta– How to Get Started:
Are you ready to embark on a delicious and rewarding franchising journey with Quesadilla Gorilla? Getting started is as easy as dipping your quesadilla in queso! Simply head to our franchising page to learn more about the process, request additional information, or fill out an application form. The Quesadilla Gorilla team can't wait to connect with passionate individuals who share our love for quesadillas and the desire to spread cheesy joy.
–
Our commitment to community, personalized support, and locally sourced ingredients sets us apart in the franchising world.
**This advertisement is not an offering. An offering can only be made by a Franchise Disclosure Document filed with the referenced state, which filing does not constitute approval. Quesadilla Gorilla franchises will not be sold to any resident of any such jurisdiction until the offering has been exempted from the requirements of, or duly registered in and approved by, such jurisdiction and the required Franchise Disclosure Document has been delivered to the prospective franchisee before the sale in compliance with applicable law. The following states regulate the offer and sale of franchises: CA, HI, IN, IL, MD, MI, MN, NY, ND, RI, SD, VA, WA and WI. If you reside in one of these states, you may have certain rights under applicable franchise laws