Main content starts here, tab to start navigating
Slide 1 of 2
Slide 2 of 2
Join the Quesadilla Craze: Franchise with Quesadilla Gorilla for Cheesy Success
Franchise with Quesadilla Gorilla!
Have you ever dreamed of being your own boss in the food industry? Do you have a deep appreciation for authentic, homemade recipes, with a unique twist? If combining your entrepreneurial aspirations with your love for recipe adventure is at the top of your mind, you're in for a treat! The flavor-packed world of Quesadilla Gorilla's franchising opportunities is calling your name.
Meet Mikayla and Miguel: The Duo Behind the Dillas

At the heart of Quesadilla Gorilla's success story are two small-town food enthusiasts, Mikayla and Miguel Reyes. With a shared passion for good food and a sprinkle of innovation, they took their love of authentic, homemade Hispanic recipes, to a beloved brand that's now expanding through franchising. Their journey is more than just a tale of delicious quesadillas; it's a story of love, determination, and the pursuit of culinary excellence.
Bringing in cherished recipes from their respective families, Miguel & Mikayla began laying the foundation for the beloved OG Quesadilla Gorilla in Visalia, CA. With their visionary approach, they crafted a "Build Your Own Quesadilla" menu, ensuring that every dish is prepared fresh and from scratch. Not only did they strive to provide customers with delicious food, but they also worked diligently to cultivate an environment where both employees and customers are valued, fostering connections and relationships both within and beyond their establishment.
What Sets Quesadilla Gorilla Apart?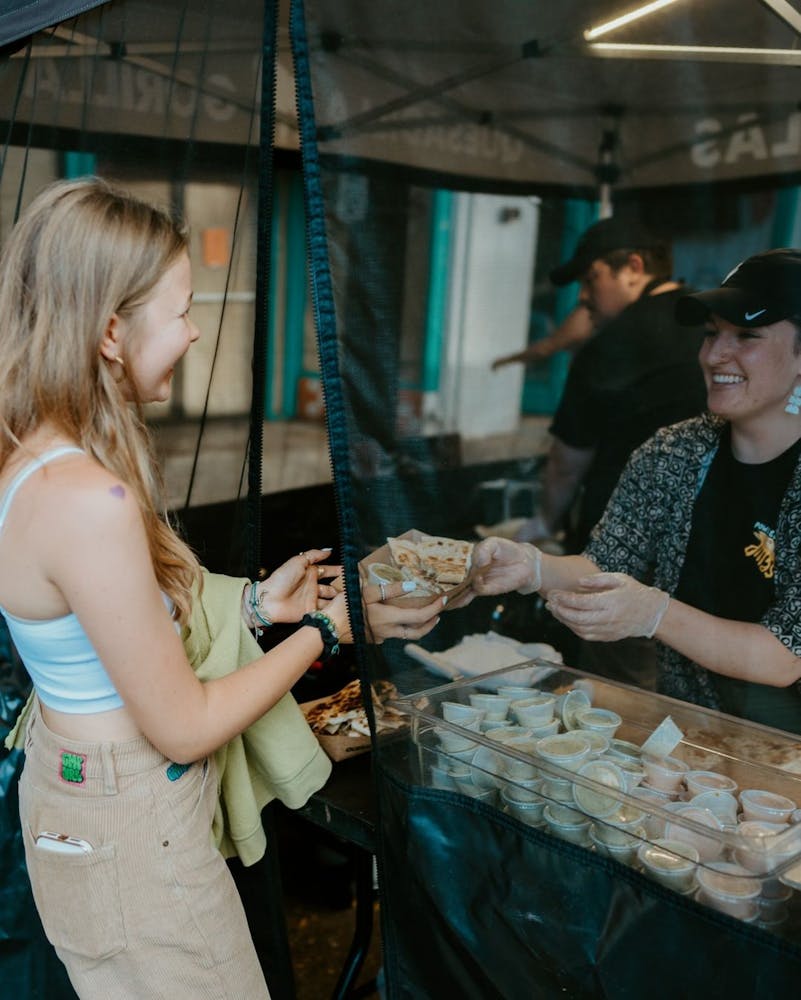 Wondering why Quesadilla Gorilla is worth your consideration? Here's a taste of what they bring to the table:
Simple Excellence: Quesadilla Gorilla knows what they do best – quesadillas, and they do them exceptionally well. With a laser focus on perfecting this beloved dish, they've built a loyal fan base that keeps coming back for more. With their unique dillas of the month and their "Build Your Own" dilla options, there's a dilla on the menu perfect for every person who walks through QG's doors.
Supportive Partners: Joining the Quesadilla Gorilla family means you're not alone. Mikayla and Miguel's personalized approach to franchising provides you with guidance, from selecting the ideal location for your franchise to hiring and ongoing support throughout the franchising process.
Community Connection: Quesadilla Gorilla isn't just about food; it's about building connections. As a franchisee, you'll become part of a community that values both amazing flavors and meaningful relationships.
Marketing Magic: In today's digital age, a strong marketing strategy is crucial. Quesadilla Gorilla's established brand and robust online presence, including a vibrant website and engaging social media, will give your franchise a head start.
Embrace the Cheesy Adventure!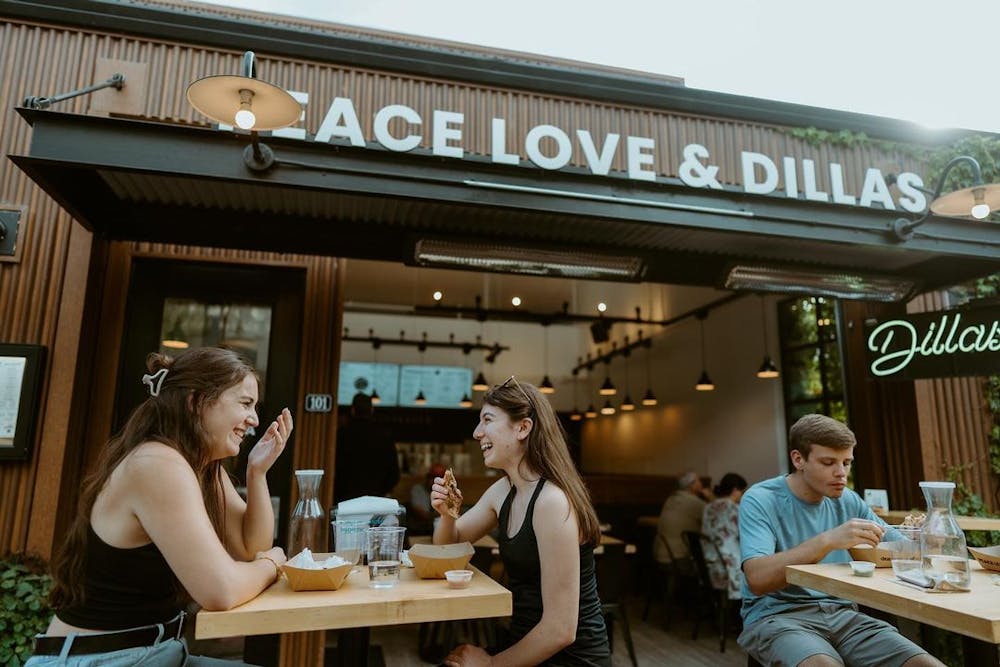 Are you ready to take the plunge and be part of the Quesadilla Gorilla franchising family? Your journey to cheesy success starts with a simple step. Head to our franchising page to learn more about the process, express your interest, or fill out an application! This is your chance to turn your passion for food into a flavorful business opportunity. So, why wait? Dive into the cheesy adventure and explore the world of franchising with Quesadilla Gorilla. Your dreams of owning a successful restaurant could be just a quesadilla away!
**This advertisement is not an offering. An offering can only be made by a Franchise Disclosure Document filed with the referenced state, which filing does not constitute approval. Quesadilla Gorilla franchises will not be sold to any resident of any such jurisdiction until the offering has been exempted from the requirements of, or duly registered in and approved by, such jurisdiction and the required Franchise Disclosure Document has been delivered to the prospective franchisee before the sale in compliance with applicable law. The following states regulate the offer and sale of franchises: CA, HI, IN, IL, MD, MI, MN, NY, ND, RI, SD, VA, WA and WI. If you reside in one of these states, you may have certain rights under applicable franchise laws.