Dilla Trays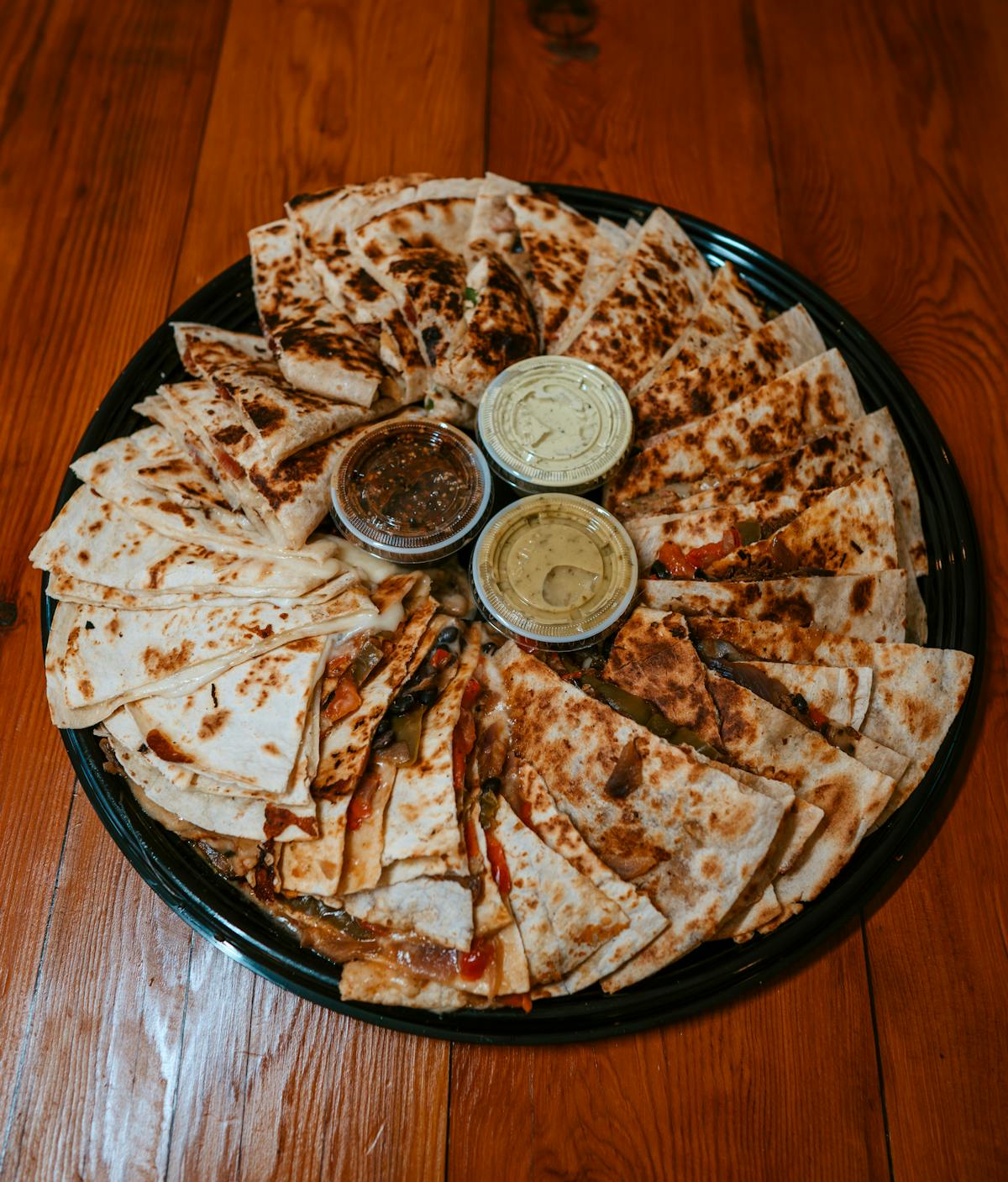 Quick, easy, and a crowd pleaser!
TRAY OPTIONS
Each tray comes with your choice of 3 housemade salsas
THE SAMPLER $108

Two of each of our Top Builds: Evan Boling, The Classic, Where's the Beef, Atomic Veggie, and Just the Cheese. Feeds 15-20 people

MEAT & CHEESE $88

8 quesadillas with just meat and cheese: 2 Chicken, 2 Bacon, 2 Chile Verde, 2 Shredded Beef. Feeds 12-16 people

CHIPS & SALSA $14

Large bag of our freshly made corn tortilla chips and your choice of one additional housemade salsa. Feeds 10-12 people. (not available in Visalia)

BUILD YOUR OWN $100

Eight Build Your Own quesadillas of your choice! Feeds 12-20 people

VEGGIE $80

Four Atomic Veggies along with four rice and bean quesadillas. Feeds 12-16 people

SALSA OPTIONS

Roasted Sour Cream, Avocado Salsa, Cilantro Cream, Roasted Red Salsa, Liquid Gold, Spicy Salsa Verde, Habanero Salsa
We now offer an Online Store where you can order from our Tray Menu! Just select the location nearest to you and place your order.